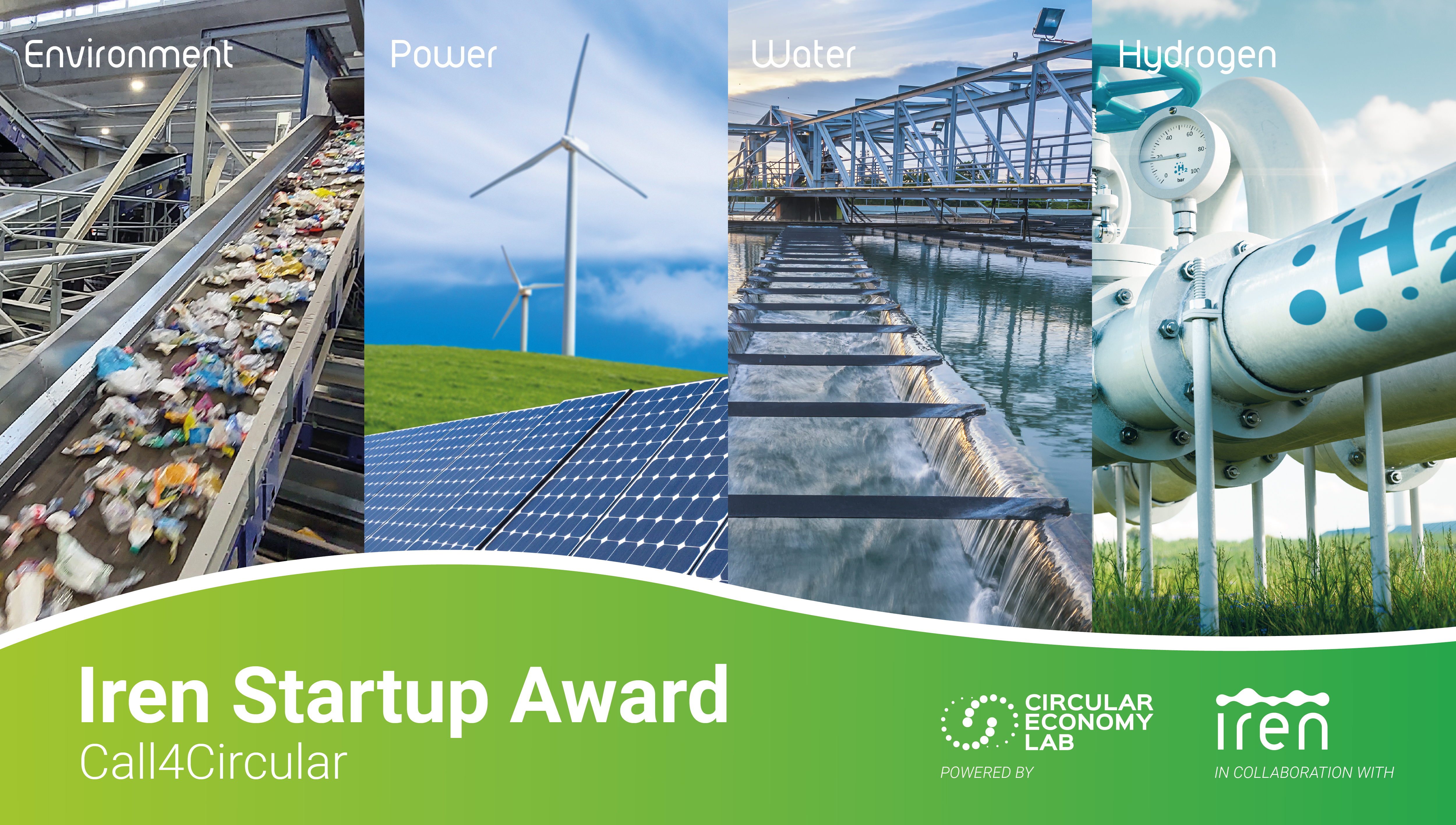 Projects
21 November 2022
Iren Startup Award: Call4Circular | Circular products and materials
One of the biggest differences between the linear economy and the circular economy consists in the different method of waste processing: in the linear economic model, waste is produced and eliminated continuously, in the circular one waste is continuously recirculated for the benefit of society, the environment, of future generations, through models of reuse, maintenance, repair, reconstruction, and recycling.
In this context, Italy ranks first for the recycling of standard material flows (paper, plastic, glass, etc.) while expectations are very high as regards the development of "new" supply chains (such as rare earth, WEEE, precious metals), as well as the valorization of wastewater and purification sludge and digitization, the energy storage systems' efficiency.
To be an active part of this change, the Iren Group has created the 2022 edition of the Iren Startup Award "Call4Circular | Circular products and materials", a circular open innovation project created in collaboration with the Circular Economy Lab – an initiative by Intesa Sanpaolo Innovation Center and Cariplo Factory.
Scouting
Call4Circular | Circular products and materials is aimed at Italian and international startups and innovative SMEs.
After an initial scouting phase of the applications received, the projects suitable for the development of a "use case" in collaboration with the Iren Group will be selected.